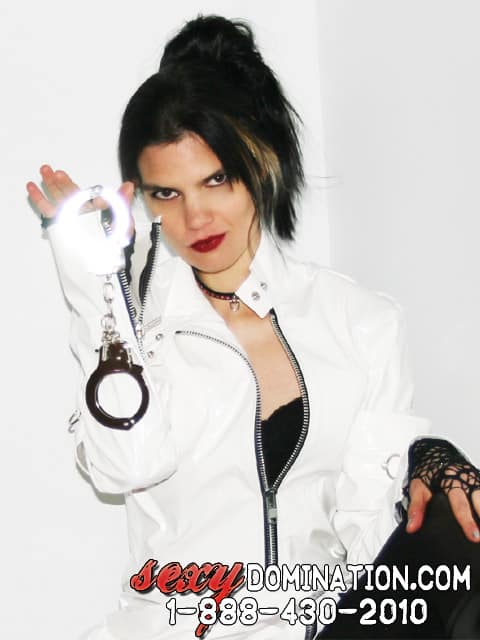 I am a femdom mistress you will worship me & beg me to break you down!
Keep your head down and no talking or eye contact, do as I say or there will be
swift & torturous discipline that follow's for disobeying me. Hand's behind your back
at once you comply this is good a valued sub is an obedient participant. Hearing the click as the handcuff's
slide on to your wrist's you await further instruction with utter anticipation , mind racing as I open my black leather cabinet's and choose a few paddle's & ball gag's. Knowing you will feel this in the morning you plan to sleep in.
Veronika
1*888*430*2010