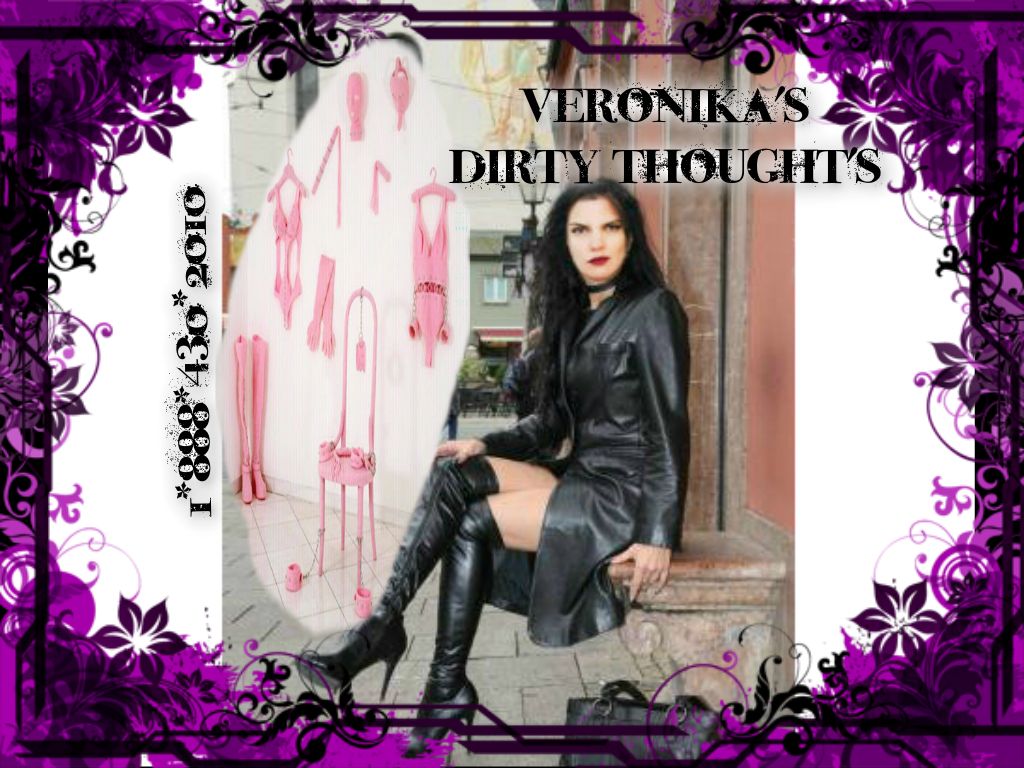 When you are begging me to give you a thrill with some knifeplay I know your deviant ways.
walking in to my dungeon playroom satisfies a need in you I see it in your eyes as you play the victim for me.
The sheer excitement of me just lightly trailing a shiny, silver blade up your inner and just beside your
frightened cock and saggy balls gives you a hard on you never have when you are with that silly excuse that is your wife. I am betting she has no idea about all the visit's we have had lately. Just maybe she would be a perfect addition to our nightly sessions in my dungeon. I would bind her wrists to a post gagged & blindfolded she would
have no idea what I would do next to her. If you are obedient & serve me well , we could explore this idea a little more.
Vicious as always
Veronika
1*888*430*2010